Priority Systems Incorporated is a fire, security, and special systems contractor serving the New Orleans area since in 1985. We're proud to be a locally owned and operated company. With more than 30 years experience selling, installing, servicing, inspecting, and monitoring systems throughout the area, we deliver the highest quality of personalized, professional service.
Contact us today at (504) 887-8884.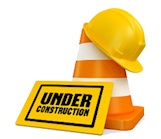 We'll be back!
We appreciate your patience as we redesign our website in ways that will serve you better. Visit again soon to see the launch of our new and improved site.